4 Things to Know Before Moving to Panama
Some have called it the Dubai of Central America. You undoubtedly have heard of its famous Canal, a Herculean feat in human engineering and one of the most well-known trade routes in the world.
Panama is a thriving metropolis with one of the fastest-growing real estate markets and competitive tax brackets worldwide.
If you're looking for your second or third home to diversify your assets, you've likely already considered Panama City, the country's thriving capital.
Below you'll find a wealth of pertinent information about Panama's currency, taxes, the housing market, and more as you're considering moving to one of the most enticing spots in the global real estate market.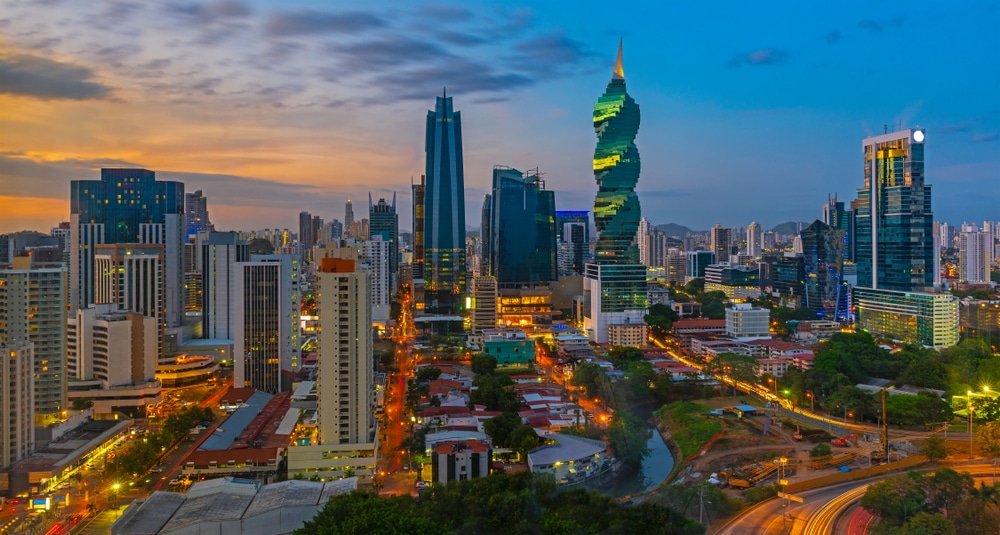 1. Currency
The official currency of Panama is the Balboa (named for Vasco Núñez de Balboa, considered the first European explorer to set sights on the Pacific Ocean).
While the Balboa may be the country's official currency, the US Dollar is what's used by locals and foreigners alike. All purchases and transactions in the country including the purchase of real estate is done in the US Dollar.
2. Taxes
There's a reason people are flooding across Panama's border. It's a tax haven with very light-handed economic policies. Using a territorial-based sense of income, citizens and residents alike only pay taxes on income from Panamanian sources. If you're a retiree, this makes it an alluring spot for making the most of your retirement fund.
Regardless of how much you're making, there are ample opportunities for deductions through mortgage interest, non-profit and political donations, and contributions to individual retirement plans.
3. Housing Market
Panama is one of the most accessible places in the world for foreigners to invest in real estate. It has ranked as one of the best international investment property markets for over twenty years.
In 2020, due to the global pandemic, real estate took a nose dive across the country, but after leveling out, a buyers' market emerged.
Consequently, in 2022 as Panama's economy recovered, and recovered quickly, so did the real estate market. In the first half of the year, $1.4 billion US Dollars were recorded in sales in the residential segment, indicates Francisco Cheng, the president of the Panamanian Association of Real Estate Brokers & Developers (ACOBIR). It is likely the best time to invest for the next twenty years.
With a stable government, incredible new projects being built, and heavy investment in infrastructure throughout the country, the Panamanian real estate market is on fire!
4. Accommodations
If you've never visited Panama City, it can be daunting to consider where to buy property. Each neighborhood has its unique claim to fame. Here are our top three zones to spark your imagination:
If you want to be in the heart of history, consider the Casco Viejo district. With its cobblestone streets and revitalized old-world feel, this zone has earned a title as a Unesco World Heritage Site. At the same time, Casco Viejo is renowned for its electric nightlife. In its most sought-after locations, the apartments run anywhere between $200,000 to $1,000,000.
Punta Pacifica / Punta Paitilla
Replete with luxury apartments with Oceanside views, these adjacent coastal neighborhoods are an incredible investment. In one of Panama's fastest-growing elite neighborhoods, the properties here are some of the sleekest, most opulent spaces in the country (or any country for that matter).
The man-made Ocean Reef islands sit just across the bay and rival Dubai's Palm Jumeirah islands in an astounding feat of engineering. These neighborhoods only continue to grow, making them a desirable investment.
This neighborhood is more affordable than its surrounding areas. Property here will run roughly 20% less than in Casco Viejo or Punta Pacifica & Paitilla. This borough has an almost suburban feel that's more inviting to families. This is the spot for you if you want a less ostentatious sense of luxury.
Walking distance from your home are tons of restaurants, shops, markets, and Parque Omar Park, and incredible green space for the entire family as well as one of the largest parks in Panama.
These three neighborhoods are only the tip of the iceberg of what Panama City offers. Other fantastic locations are Avenida Balboa, Costa Del Este, Santa Maria, Coco Del Mar, Marbella, Obarrio, Bella Vista, El Cangrejo, and Panama Pacifico.
With so many unique areas to choose from, it's essential to have someone alongside you as you explore your options.
At House Hunters Panama, we only work with Agents deeply familiar with Panama City and its culture because we believe it's essential for our clients to feel truly at home.
Frequently Asked Questions
How Hard Is It to Move to Panama?
Panama is a welcoming country for visitors and movers alike. The Government of Panama just updated its law regarding the Friendly Nation's Program law.
Panama will now grant a Two-Year Temporary Residency Permit to anyone with citizenship from a list of 50 countries such as citizens of the USA, Great Britain, Mexico, and Paraguay. After the two years are up, you are eligible to apply for permanent residency. To qualify for this program you have to claim employment in Panama with a formal labor contract and work permit.
You can also apply for the Red Carpet Visa which grants you permanent residency in just 45 days with the real estate purchase of minimum $300,000 US Dollars.
Panama also launched a telework visa for remote workers in 2021, drawing in many digital nomads from all around the world. Permitting people 18 months of stay as long as they earn $3000 a month, this visa's aim is to help fuel Panama's economic growth.
Is Panama a Good Place to Live?
The quality of life is what sets Panama apart from other countries. Framed by the Pacific Ocean and the Caribbean Sea, this isthmus of a nation is rich with local culture and ex-pats from around the globe that truly make it an international hub. Vacations and return visits are a breeze.
Speaking of the breeze, you're in luck if you enjoy a tropical climate year-round. With over 1500 miles of coastline, you're in a breathtaking landscape surrounded by beaches. The geography of Panama is teeming with stunning mountains, sprawling coasts, and fertile jungles.
The true beauty of Panama City is how it seamlessly merges a modern infrastructure with a deep connection to nature and geography. It's a paradise that will make you feel connected to the hustle and bustle of our modern society while reminding you of the big, beautiful world surrounding you.
How Much Money Do You Need to Live Comfortably in Panama?
Foreigners must put in a down payment (at least 30%) if purchasing with local financing. Panama banks and lending institutions are also scrupulous when checking your documents and sources of income.
However, once you've settled into your Panamanian residence, it's only good news from there on out. As of 2022, the cost of living is 31% lower than in the United States.
No matter your tastes and lifestyle, that's a considerable advantage for your savings account. In short, it's a great return on investment.
Can a U.S. Citizen Live in Panama?
The US Passport is one of the most welcomed in the country. With the right financial assets, the path to living in Panama has never been easier for a US citizen.
No wonder this country has taken up residence on International Livings Retirement Index for over a decade. Many retirees choose this country for its vibrant culture and low cost of living compared to US cities.
Moving to Panama? Get in Touch With Us!
If you're ready to move to Panama, you'll need someone in the country to guide you to the best luxury home that meets your specific needs. House Hunters Panama has been on the scene since 2013 and has an unparalleled track record of working with international and local clients to assist them in finding their dream homes.
If you're serious about investing in the Panamanian market, you'll want a dedicated support team guiding you along the way. Contact House Hunters Panama today, and we'll have you breezing through all the paperwork and enjoying your little slice of paradise in no time.