Panama is a beautiful, bio-diverse, rapidly developing country in Central America.
With the highest GDP growth of Latin America, it's known for its great banking opportunities and passport benefits. Although Spanish is the primary language, English is widely spoken, especially in Panama City as there's a big expat community. Also, Panama is the only major economy in the region where the U.S. Dollar is the official currency.
If you are looking for a new country to reside or call home, we give you all the information you need to make a comfortable transition to Panama.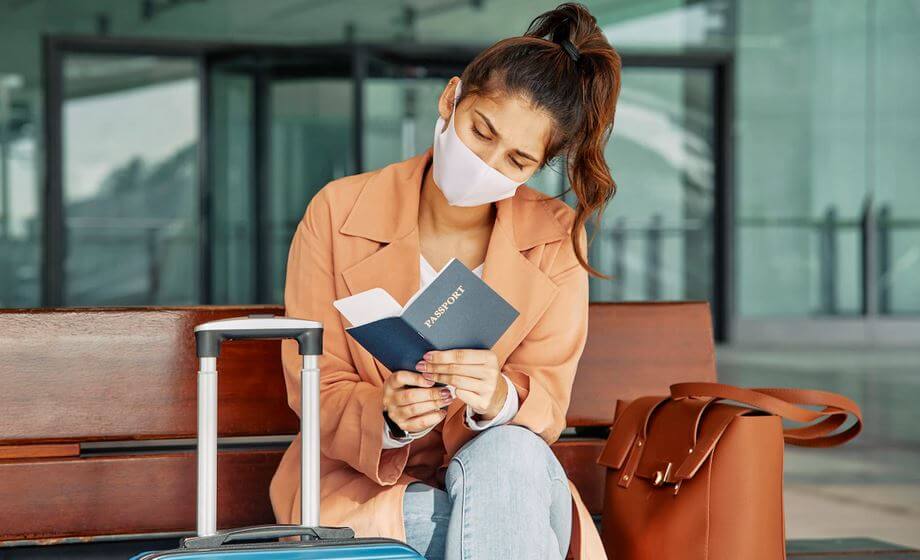 How to Get Panama Residency
Luckily, the country of Panama has several permanent residency programs you can qualify for and help you start your journey to becoming a citizen. Below we review the several routes available to you and the requirements that come with each.
Panama Friendly Nations Visa
Those living in a Panama-friendly nation wishing to relocate can easily qualify for this visa in one of two ways:
Invest a minimum of $200,000 in Panamanian real estate. Bank financing is allowed if needed.
Obtain employment with a Panamanian operating company.
If, after two years, you've retained your real estate investment or Panamanian employment, the government will upgrade your temporary residence to permanent residency.
Panama Self-Economic Solvency Visa
This visa is geared towards wealthy foreigners and allows three different options to qualify for and become permanent residents:
Not including loan or mortgage totals, invest a minimum of $300,000 in real property equity in Panama. The property title can't be in the name of a corporation or trust. Instead, it must be in your name or that of a Panama Private Interest Foundation where you are the beneficiary or creator. Those with dependents applying for a visa must invest an extra $2,000 per person and prove they can support each individual while living there.
Invest a minimum of $300,000 in a time deposit, also known as a CD or certificate deposit. The investment must be made to a Panama bank and be in the name of the primary visa applicant, not a foundation, trust, or corporation. An extra $2,000 per person is also necessary for each additional dependent applying for a visa.
You can combine the first two options as long as the equity and bank time deposit amounts equal $300,000. For each dependent, an additional $2,000 is required.
Panama Business Investor Visa 
Foreigners can apply for this visa as officers or shareholders of a Panama corporation by making a minimum investment of $160,000 capital stock in a Panama business. For each dependent, an additional $2,000 must be invested as well.
Panama Reforestation Investor Visa
With deforestation contributing to the climate crisis in Panama, the government has rolled out a green visa and a series of reforestation strategies. The green investment program allows investors of reforestation projects that are government certified to choose from one of the following options:
Obtain a 5-year temporary resident visa for an investment of at least $80,000.
Be granted a 2-year temporary resident visa with the opportunity to apply for a permanent resident visa by investing $100,000.
Gain the opportunity to receive permanent resident status within 30 days with an investment of $350,000.
Panama Retired or Pensioned Program
Retirees or people over 18 who receive a pension or annuity of $1,000 a month for the rest of their lifetime are eligible to apply for this permanent residency visa. Married couples may combine their pension or annuity to total the requirement.
Purchasing at least $100,000 in Panama real estate worth can reduce the monthly minimum to $750. For each dependent, an additional $250 is added on. Retirees can also take advantage of the substantial discounts they receive through this program in several places and events.
Marry a Panama Citizen
If you get lucky in love and marry a Panamanian citizen, you can receive permanent residency—as long as the marriage is legal and valid!
Qualified Investor Program
Applying for this visa offers qualified investors a chance to gain legal permanent residency in as little as 30 days. To qualify, applicants must meet one of these three requirements:
Make an investment of at least $300,000 in Panama real estate.
Invest $500,000 worth of securities in the Panama stock market.
Invest $750,000 in a 5-year time deposit at a Panama bank with a general banking license.
How to Get Panama Citizenship and Passport in 2022
Panama is known to have an uncomplicated process for becoming a citizen and acquiring a passport. Bearing a passport from this country affords travelers multiple benefits, such as the luxury of a visa upon arrival when traveling to 121 different countries.
It's also worth mentioning that once you receive a Panamanian passport, your children and future generations will also be entitled to nationality!
1. Gain Residency
First, you must obtain a visa through the various permanent residency programs we covered above.
2. Maintain Residency
If you intend to become a citizen of the country, the government will likely want to see your allegiance to your new homeland. For five years, you will want to maintain your visible ties to the country, such as time spent, property ownership, and investments made there.
3. Apply For Citizenship
After committing five years as a resident, you become eligible to apply for citizenship by naturalization and to receive a passport. Like in any country, the process can take around two years with the exception of some of the investment programs mentioned above.
FAQ
What Documents are Needed to Obtain Panama Residency?
To apply for residency, you will need the following Apostilled documents:
Police records
Birth certificates
Marriage certificates
Passport
How Much Does It Cost to Obtain a Residency in Panama?
If your means of obtaining residency is through investment, the most recommendable option (considering appreciation value and time saving) would be investing a minimum of $300,000 in a real estate property which you can rent to produce passive income and will appreciate over time, allowing you to get your permanent residency in less than 45 days.
Can You Have Dual Citizenship in Panama?
Yes you can! You do not have to renounce your past citizenship, although Panama typically doesn't recognize dual citizenship. In the naturalization process, you must take an oath of allegiance to the country and renounce your own. However, we can assure you this is merely symbolic and holds no legal standing whatsoever.
Need a Place to Buy or Rent? Contact House Hunters Panama Today!
If you're looking to become a resident or citizen of this beautiful country, real estate is one of the fastest routes. Invest in one of our luxury real estate properties in Panama City, Panama, and start your journey to becoming a citizen!