Investing in the Panama real estate market is rewarding for many reasons.
Thanks to its strong economy and reasonable housing prices, tourists and ex-pats are flocking to buy here both for personal use and investment purposes.
If you want to get involved in Panama investment opportunities, you're in the right place. This guide will take you through our top tips for breaking into real estate in Panama and address pressing concerns for those seeking the perfect investment property. Let's get into it.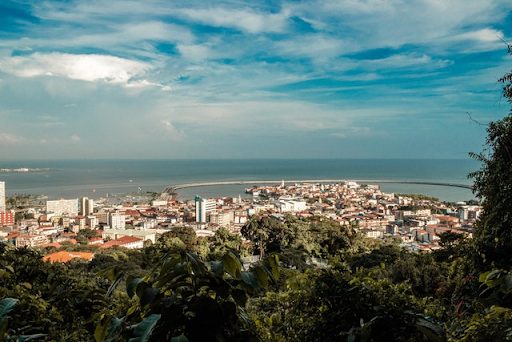 1. Make Sure to Work With the Right Realtor
Teaming up with a licensed and experienced real estate company is imperative. Any broker that is really "in the game", will have their finger on the pulse of the local market and be able to guide you in finding that perfect property. Not only will they help you find your future home or investment property, the realtor will help you navigate the entire sales process until the property has been transferred into your name and you have keys in hand.
Foreigners are welcome to invest in Panama real estate, and some even choose to use it as their permanent residency. Many of the programs put in place by the government have been implemented specifically to attract foreign investors to Panama such as the Red Carpet Visa, and real estate tax exemptions for up to 20 years in some buildings.
2. Don't Fall For a Financing Trap When Purchasing Property
It isn't always possible to buy real estate outright without the assistance of financing, in the way of a mortgage or similar loan. Luckily, financing is available in Panama both to locals and ex-pats, but it isn't without its complications. It can be a very lengthy and frustrating process, and without local guidance a headache for sure as the process will differ from what one is used to from their home country.
The financing terms for local residents that can prove income in Panama are a lot more attractive than for foreigners with no income or credit history in the country. If you do require financing to make a purchase in Panama, it's important to speak to a local bank prior to beginning the property search to see if you qualify for a loan, if you do for how much. Once you have your pre-approval in hand, you now have a better understanding of the type of property you should be looking for and the potential return on investment you should expect.
3. If You Can, Purchase Without Financing
One of the best ways to get on a seller's good side is to avoid financing entirely. Offering the total purchase price in cash isn't possible for everyone, we understand, but if you can make it happen, you will reap some significant benefits.
There are two key reasons for this.
The first is that, using the leverage of a quick closing, your realtor can negotiate a more attractive purchase price with the seller.
The second reason is that you avoid all the extra costs associated with getting financing including the banks closing fees and insurances required to obtain the loan.
4. Don't Expect Super Low Prices
One of the biggest appeals of buying real estate in Panama is the reasonable prices, taxes, and monthly expenses compared to other real estate markets around the world.
That being said, you won't find a ton of desperate owners looking to give their properties away. Your realtor should guide you based on a comparative market analysis on what price we should be shooting for that is both a great deal for the buyer and a good enough deal for the seller for them to accept your offer.
5. Make Sure Your Real Estate Agent Is Licensed
Buying real estate without an agent can lead to ownership issues in any country, and Panama is no different. The critical thing to note here is that all real estate companies in Panama must be licensed. A licensed brokerage will understand the ins and outs of the local market as well as exactly how the sales process should go and who is responsible for what
As well as being licensed, check to see if your broker is part of local real estate associations such as ACOBIR in Panama. Generally these brokers have the knowledge and experience to represent you well throughout the transaction.
Is Panama City a Good Place to Invest?
Panama City is one of the most diverse, stable, and safe countries in the world. Whether you are being relocated for work, searching for investment properties abroad, or just looking for your next adventure, we have a little bit of everything to offer.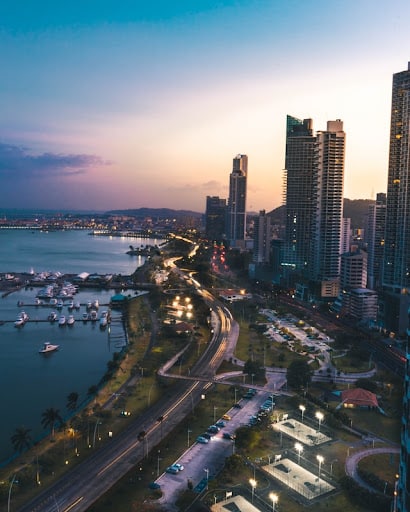 The capital is one of the most developed and modern cities in all of Latin America and still growing at an incredible rate. It is not just the real estate that is on fire in Panama, the government is investing heavily in infrastructure, from Johns Hopkins hospitals, to roads, expansion of the Tocument International airport and more. With the backbone of the county being the Panama Canal and the financial system based on the US Dollar, there's never been a better time to invest in property here.
Where Should I Invest in Panama?
Some of the most popular locations across the city include:
Punta Pacifica
Punta Paitilla
Santa Maria/Costa Del Este
Avenida Balboa
Casco Viejo
Panama Pacifico
Looking for a place outside the city, then consider:
Coronado Beach
Buenaventura Golf and Beach Resort
Boquete
Bocas Del Toro
Not Sure if You Should Invest? Ask Us!
All countries faced a pretty steep hit during the global economic downturn of the past few years however Panama remains a sought-after location with exponential growth on the horizon.
If you are interested in purchasing a property to rent it out or relocate there yourself, we strongly advise looking into this glorious capital city. Contact us directly to ask any questions and start your buying journey today.