Looking to further diversify your luxury property portfolio? Wanting to generate revenue on vacation homes that are empty throughout the year?
Then using a property manager would be a good starting point.
From visibility to compliance and accounting, buying back your time with a property manager is a must when renting your luxury real estate.
Continue reading to discover the top six reasons to hire a property management company, tips for getting on the luxury property ladder, and to get answers to many of the frequently asked questions people have.
Understanding the Role of a Property Manager
A property management company will make sure your luxury property is well taken care of. These professionals are ideal for any type of investor whether you have the time to deal with what it takes to properly manage a property or not.
A property manager's job is to market your luxury homes to the right people and qualify any potential tenant to really understand who will be living in the property. They will provide complete accounting services with monthly financial statements showing all income and expenses and take care of any repair issues or major renovations. The property manager is a buffer between the owner and renter to provide both parties complete peace of mind and 24/Hour assistance.
6 Reasons to Hire a Property Manager
Whether this is your first luxury real estate investment or tenth, you should seek the help of a property manager.
Here are six benefits you'll receive right off the bat.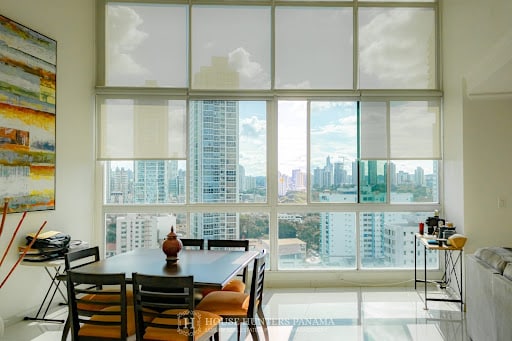 1. It Will Save You Time
Property managers understand the ins and outs of luxury real estate. There's a lot to think about when it comes to a purchase of this size. Not only does the closing process of the sale require a high attention to detail, but the property management as well.
If you plan on having your rental property occupied year-round, you'll want property managers on call. Imagine being on vacation with your family when you get a call from the family renting your place. Are you really going to fly back home to deal with the problem?
Emergencies happen anytime, and unless you have a property manager on call, you'll be the one handling any issues at a moment's notice. This will get annoying and costly both financially and time-wise very quickly.
2. They Help Market Your Properties
Property managers also save you time by locating and qualifying a tenant through highly targeted marketing campaigns to place a tenant in your property you can be proud of. They'll be sure to screen each prospective tenant thoroughly to ensure everyone's safety. This will save you time and energy, all while maximising the return on your investment.
3. You Can Live Anywhere
Rental property owners are often tied to only investing in real estate close to home when managing the property themselves. This is because if something goes wrong, they need to be close enough to resolve the issue in a timely manner. Hiring a property manager eliminates this, allowing you to live in another location if you desire to and take advantage of investment opportunities in foreign countries.
4. Your Property Will Be Safer
If you have multiple properties in a location, you may not be able to attend to everyone at once when something goes wrong or needs attention. Even with a co-owner, things can get pretty hectic.
A property management company will come to the rescue when there are time-sensitive or emergency situations. For example, if a family were to accidentally lock themselves out of the house or there was an intruder, a property manager would be on hand to help deal with these safety matters.
5. You Won't Struggle With Language Barriers
Let's say there is a beautiful vacation rental overseas that you can't pass up. The only disadvantage is you don't speak the local language. This will make it difficult to manage the property. Don't let this stop you. Instead, hire a property manager that speaks the local language to manage it for you.
6. You'll Comply with Local Estate Laws
If you own several investment properties, you have a lot on your hands. As a landlord, you're 100% responsible for abiding by local laws and ordinances. Many of these laws are specific to luxury investment properties.
Keeping up with local estate laws can be difficult when you don't live in the same place as your real estate investments. A luxury property manager understands local laws and accounting practices and will make sure you're not in any financial risk.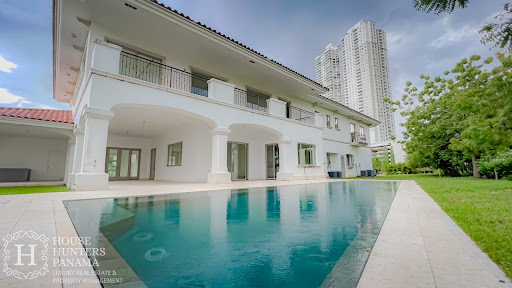 Tips for Investing in Luxury Real Estate
Convinced luxury real estate is your next move? Here are some tips when investing:
Always Do Your Research
You need to look into home values and rental pricing for the area you're considering. Look at the job market, household incomes, and neighborhood amenities to decide if the rental property you're considering is a good choice. It also makes sense to look outside your current location – you may find a hidden gem!
Organize Your Finances
If you are purchasing a property using financing, prior to making any offers the first thing you should do is speak to the local bank in the area. It is imperative to know if you qualify for financing and if you do for how much. Once you have gone through the pre-approval process, you are now equipped with the information you need to set a budget for your purchase and begin the real estate search. Time is of the essence when finding a good deal and if you wait to check on the financing after finding the property, you are at risk of losing the deal if the bank takes too long with the pre-approval process.
Market the Right Way
To be successful in this industry, you need to learn how to market your properties to the right market. There are so many strategies available, the most common being:
Email campaigns
Networking
Social media
Direct mail
Luxury rental platforms
If you choose to hire a property manager, they will also work on marketing the luxury home for you.
Frequently Asked Questions
Who are Luxury Properties For?
Luxury properties are for investors that want to rent, flip, or live in a luxury residence. They're also for individuals looking for an exclusive way of living. You don't have to spend a million dollars to buy a luxury property located in a highly sought area. There are plenty of options of high end real estate starting at $250,000 and up in great buildings that also have amenities such as luxurious shopping malls, dining establishments, gyms, and more.
Is Rental Property a Good Investment?
Consistent returns on your investment and appreciation of the value of your property over the long run make real estate investment one of the safest and most popular ways of creating wealth on Earth. Sure there are ups and downs in the market, but nothing compared to the stock market and/or crypto currency. While no investment is 100% guaranteed, real estate is as close as you can get.
Do You Need Real Estate Asset Management or Property Management?
Suppose you're an individual that owns more than one property. If you live a busy lifestyle or travel a lot, you would greatly benefit from a property manager to look after your investments. They'll ensure tenants are happy and look for ways to increase how much rental income you earn.
Additional benefits a real estate management company provides include:
Saves you time
Locates qualifies renters
Maximizes revenue
Local estate laws compliance
How Much Does a Property Manager Cost in Panama?
The cost to hire a property manager depends on the company themselves. Some will charge a percentage of the rent each month, while others prefer to charge a flat rate per month. You can find property managers that are willing to charge very inexpensive fees, that being said, as with most things, you get what you pay for. Typically, the rate will be based on a percentage of the rent.
Conclusion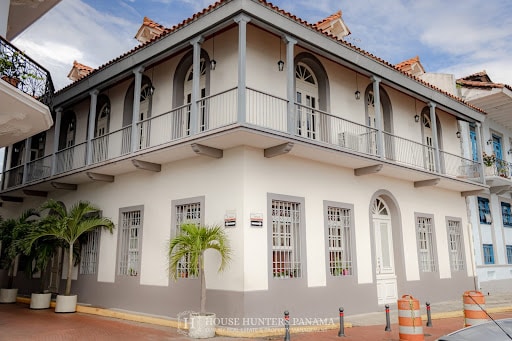 Hiring a professional property management company is imperative when purchasing an investment property. The value in their expertise in properly maintaining the integrity of your investment heavily outweighs their cost.
Expand your investment portfolio with a beautiful luxury property today!